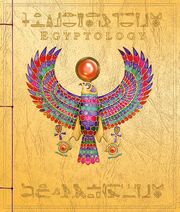 Egyptology is the study of ancient Egyptian culture and beliefs. In this respect, it is strongly related to
Mythology
and, intriguingly,
Alienology
.
To uncover evidence of the ancient Egyptian kingdoms.
To discover paleohistorical treasures related to the Egyptian gods.
To unearth evidence of ancient extraterrestrial contact with Earth.
Egyptologists
Edit
Ad blocker interference detected!
Wikia is a free-to-use site that makes money from advertising. We have a modified experience for viewers using ad blockers

Wikia is not accessible if you've made further modifications. Remove the custom ad blocker rule(s) and the page will load as expected.